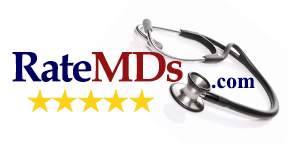 Dr Emily Blake, PhD
Psychologist
I have been in therapy several times in the past and this was the first time I was able to successfully address issues I have been dealing with for over 30 years. Dr. Blake helped me with my anxiety and depression by quickly pinpointing problems and giving me helpful ways to overcome them. I appreciated her professionalism, insight and caring manner and would recommend her highly.
Dr Blake showed me valuable tools to use when I feel anxious. In addition to helping me view my surroundings in a different way. Sometimes I find, we as humans, tend to add stress to an already stressful life. She helped show me the perils of trying to be perfect and to relax more. She wouldn't judge me, and she gave me an unbiased opinion, which I found invaluable. I highly recommend her to anyone trying to get a handle on stress and anxiety.
Dr. Blake is a very good listener. She really helped me get through a rough time in my life. I appreciate her professionalism and her kind smile. She is highly recommended.
Dr Blake is highly professional and creates a pleasant atmosphere in which to uncover and work through issues. She was exactly what I needed! I highly recommend Dr. Blake.
Anyone out there that is dealing with personal issues that are becoming harder and harder to deal with and would like to talk to someone but feel alone or assamed to need to ask for help…DON'T BE…Dr. Blake is kind, patient and a very good listener that provides exercises that help with whatever issues you are dealing with. The first call for anyone is the hardest but don't wait, you will feel at ease after the first or second session and Dr.Blake is only a phone call away for support. I would highly recommend Dr. Blake to anyone needing such assistance. Thank you again Dr. Blake
Dr. Blake helped get through a period in my life where I was not feeling good about myself, I have a new perspective on life and how I see myself.
Dr. Blake helped me to address and overcome issues that I'be been dealing with for a long time. She's very knowledgeable and good at what she does. I feel very comfortable with her and would highly recommend her.
Dr.Blake is an amazing psychologist for anxiety it took a few lessons to overcome my severe anxiety.
Emily is great at what she does, she is very nice and makes you feel comfortable. She really helped me learn a lot about myself and even with only a few sessions I saw a change in myself. I will take what I learnt from her through the rest of my life.
Dr. Blake is a wonderfully sensitive and supportive psychologist. She provides an open and honest atmosphere, free of judgement and always understanding. The exercises and materials she provides have been consistently helpful and are excellent tools for helping to confront issues as well as deepen my understanding of myself and my own thought process. She is always willing to listen to patient feedback and tailors her approach to your needs and your abilities.
Dr. Blake was able to pinpoint the root cause for the issues that I had been dealing with for quite some time very quickly and provided me with tools to be able to work on them. Very professional and knowledgeable, she is also very kind and easy to talk to. I wouldn't hesitate to recommend her to others.
The help I received was mainly for self-confidence and anxiety issues. The therapist was quite knowledgeable, used a variety of techniques to discover the underlying problems, and was very supportive in helping me overcome them. Whenever there was a misunderstanding, she was very quick to discuss and resolve it. She was very willing to tailor session length and schedule to suit my needs.
I never thought it would help me as much as it did, but I am so glad I met Dr. Blake. She made a big difference in my whole life. She helped me with many issues I had. She is a wonderful person and professional. I would recommend her to anyone, anytime… Merci Emily!
Doctor Blake was the first psychologist I have ever seen and I met with her during a very difficult and Tumultuous time in my life. she was able to put things into perspective and really help me cope with my Separation; in fact she was able to give me me the confidence to even have a new perspective of my situation so that I could start the healing process. she has a wonderful bedside manner and is extremely professional.
You cannot ask for a better doctor. Her help and caring words calmed me down, and gave me soothing relief.
My experience with Dr. Blake was very rewarding and gave a new direction to my life.
Dr. Blake analysis was very accurate and helpful in regards of a specific situation.
Emily was very helpful, good listener and she even told me things that i never knew about myself. i got better at communicating my feelings and it improve my relationship with my family and my bf. she is professional and give good exercises to practice.
Dr. Blake has been very attentive and showed concern with my issues. She was able to get me back on track. I would recommend her to others.
Dr. Blake exuded professionalism with a warm touch (a winning combination for her kind of service). I felt that she was sincerely receptive throughout our sessions and as such, I was able to openly talk about what was on my mind. // After leaving Dr. Blake's office, I always had a mental lift and more confidence to keep moving ahead on my particular life challenge. She was considerate of nuances per my own situation (world) and this resulted in an experience which was both personal and of true value. // All in all, Dr. Blake was a fine listener who would demonstrate appropriate patience throughout the therapy period. I would readily seek her out again, if my life circumstance deemed so. In the meantime, there will be no hesitation in referring a friend / family member to her for professional services.
I would highly recommend Emily. She not only help me professionally, but personally as well, I always felt as if I was talking to a good friend, not a Psychologist! She always made me feel at ease, and comfortable, and after each session I always felt like I was in a much better place mentally with my situation.
Emily always made me feel very comfortable when I went to see her. It's easy to talk to her and she is always very welcoming and empathetic. She always identified why I was feeling a certain way and helped me deal with my problems. 🙂
She is insightful and she has an innate ability to key in on the feelings i was trying to express regardless of the fact that i had difficulty expressing it.
I went to many different psychologists over the years, and this was the first time that I felt truly understood. Therapy with her helped me to enjoy my life again. I highly recommend Dr. Blake.
Emily is kind, helpful, professional and very good at what she does.
Achievements:

10+ years of professional experience

Recurring guest Psychologist on Radio CJAD 800

A top rated Psychologist, on Ratemds.com

University-level Training in Psychology:

PhD in Psychology, McGill University

MA in Psychology, McGill University

BA in Psychology with Honors, University of Western Ontario

Trained in Scientifically-Based Treatment Approaches:

Acceptance and Commitment Therapy (ACT)

Cognitive Behavioural Therapy (CBT)

Motivational Interviewing

Mindfulness based approaches

Relaxation Techniques

Specialized Training for the Treatment of:

Anxiety Disorders

Obsessive Compulsive Disorder (OCD)

Depression

Anger Management

Interpersonal Relationships

Parenting Skills

Qualified to Practice Psychotherapy and Counselling:

Licensed Psychologist with the Order of Psychologists of Quebec, OPQ#11157-08
Dr. Blake has completed 12 years of university-level training in psychology, including her PhD from McGill University.  She has worked in hospital, school, university, community, and private practice settings, with a focus on the treatment of anxiety disorders, depression, anger management, and interpersonal difficulties, in both adolescent and adult populations.  Her research training has focused on the factors that make psychotherapy effective, and she has published a number of scientific publications in peer-reviewed journals. Her doctoral research was funded by the Fonds de la Recherche en Santé du Québec, with her application being ranked #1 in the provincial wide competition.  She is a recurring guest psychologist on a popular radio show with psychologist Dr. Syd Miller on CJAD 800. She regularly participates in continuing education activities to make sure that her psychotherapy practices remain on the cutting-edge of the field. She is the founder and clinical director of Blake Psychology, since its inception in 2011.
 Dr. Blake's approach to therapy is empathic, sincere, and warm-hearted. She recognizes that deciding to seek help from a qualified professional requires a significant amount of courage, and that many people feel nervous about the process of therapy. She believes that although challenging, therapy can also be an effective, interesting, and even enjoyable way to work through the difficulties you are facing in your life. She works collaboratively with clients to understand the world from their perspective, to help clients think of new ways of understanding the challenges they have been facing, and working towards developing practical, effective solutions that fit with their values and how they want to live their life.
Dr. Blake is licensed as a psychologist with the Order of Psychologists of Quebec (OPQ). Before scheduling an appointment, please ask your insurance provider if they cover services delivered by a licensed psychologist.  Any unclaimed fees can be claimed as medical expenses on your yearly income tax.  She is also a member of the following professional organizations:
Association for Behavioral Contextual Science: http://contextualscience.org
Association for Behavioral and Cognitive Therapies: http://www.abct.org
Canadian Association of Cognitive and Behavioural Therapies: http://www.cacbt.ca
Dr. Blake believes that the most effective treatment is the one that is tailored to meet your particular needs.  Clients cannot "fail" therapy. Every attempt is made to adapt scientifically-based interventions to meet your specific needs. Your feedback is key to making this process happen.  So why wait?  The sooner you get help, the longer you will have to enjoy its benefits.
Still have questions?
I'd be happy to provide you with any information that could help you make an informed decision about whether or not therapy with me would be the right choice for you. Choosing a therapist is a personal decision, and I'd be happy to assist you in making that choice. I look forward to hearing from you!