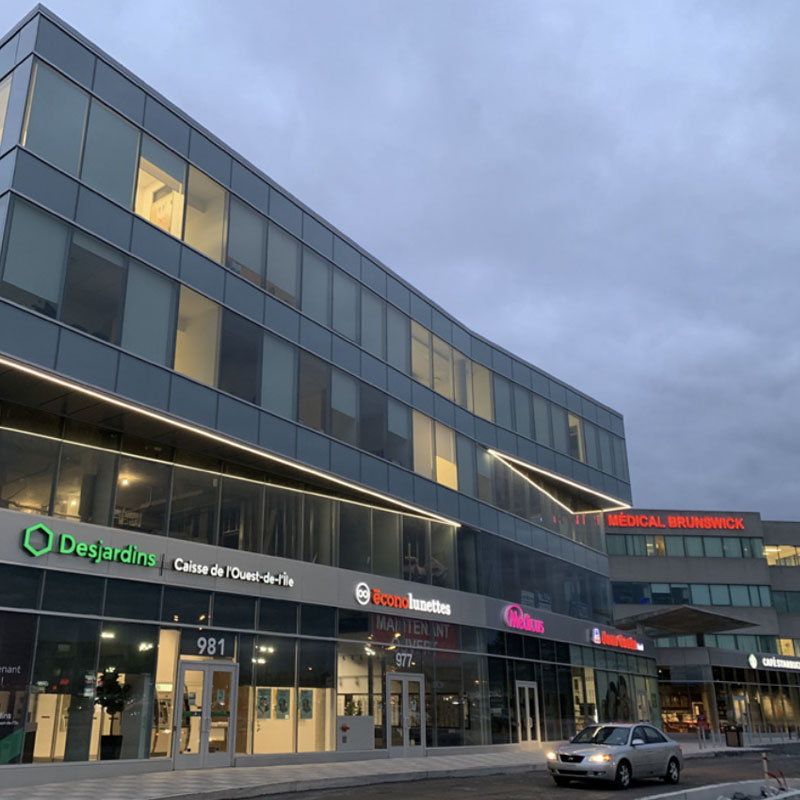 Clinic hours
| | |
| --- | --- |
| Sunday | 10:00 AM - 3:00 PM |
| Monday | 7:30 AM - 8:15 PM |
| Tuesday | 7:30 AM - 8:15 PM |
| Wednesday | 7:30 AM - 8:15 PM |
| Thursday | 7:30 AM - 8:15 PM |
| Friday | 7:30 AM - 6:15 PM |
| Saturday | 10:00 AM - 3:00 PM |
Psychologist in the West Island: Blake Psychology, Centre Brunswick
Directions to the Clinic
Blake Psychology Pointe-Claire, Centre Brunswick is located at 955 boul. St-Jean, Suite 305, H9R 5K3, north of Highway 40 and east of St-Jean Boulevard. The clinic is located on the 3th floor of the white building. There is a Star Bucks on the bottom floor. To ensure that you know where to go, please verify the directions on a computer or other map prior to your appointment.
Driving directions
From Highway 40, take exit 52 toward Saint-Jean Boulevard North. Once on Saint-Jean Boulevard North, drive passed Brunswick Bvld. The Brunswick Medical Center will be on your right.
Public transportation
The clinic is a 2 minute walk from bus routes 200, 201, 202, 204, 485, and a 5-minute walk from the Fairview Pointe Claire shopping mall.
Other Blake Psychology Clinic Locations
Other Blake Psychology Off-Site Locations