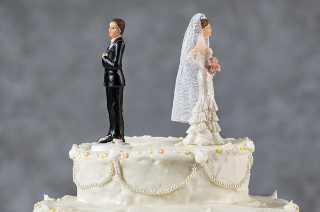 Are you thinking about Separation or Divorce?
Unfortunately, sometimes people grow apart, and separation or divorce becomes up for discussion.
When relationships fall apart, it can be desirable to discuss separation as smoothly and easily as possible. This can be tricky when feelings are involved.
Sometimes having a third party helping to guide you through this process can make it as constructive and painless as possible.
Do you…
Feel unsure about whether or not you are ready to separate from your partner?
Want to separate from your partner but don't know how to have this conversation with them?
Know you want to separate romantically, but feel unsure about how to go about it in order to preserve what you still have friendship-wise?
Want to make the transition as smooth as possible, and maintain a healthy working relationship for the sake of your kids?
Anticipate having trouble negotiating for things that you want during the separation?
Make the transition as smooth as possible.
Couples counselling to discuss separation or divorce can help you to:
Clarify your readiness to separate
Part ways as respectfully and amicably as possible
Express feelings in a safe and supportive environment
Understand where things went "wrong" and cope with the loss of an important relationship
Assert yourself on important matters such how to divide assets or time with the kids
Learn to co-parent effectively, to minimize the impact of the separation on the children
Discuss disagreements collaboratively, to minimize the costly involvement of lawyers and the court
Why counselling is crucial now
Whether or not you are still on the fence, discussing the topic of breaking up can be difficult. When emotions are running high, judgments can be cloudy.  It's important not to make any rash decisions just to "get it over with"… snap judgments that you may later regret.
Booking an appointment can help you to sort out how you really feel and what you really want, in a safe and supportive environment.
That way you'll be able to look back at this difficult time in your life, and know that you took the necessary steps to make a careful, planned decision, that was in your best interest, and that reflects the decision you know deep down is the best one for you to make.
Learn about other Specialty Services