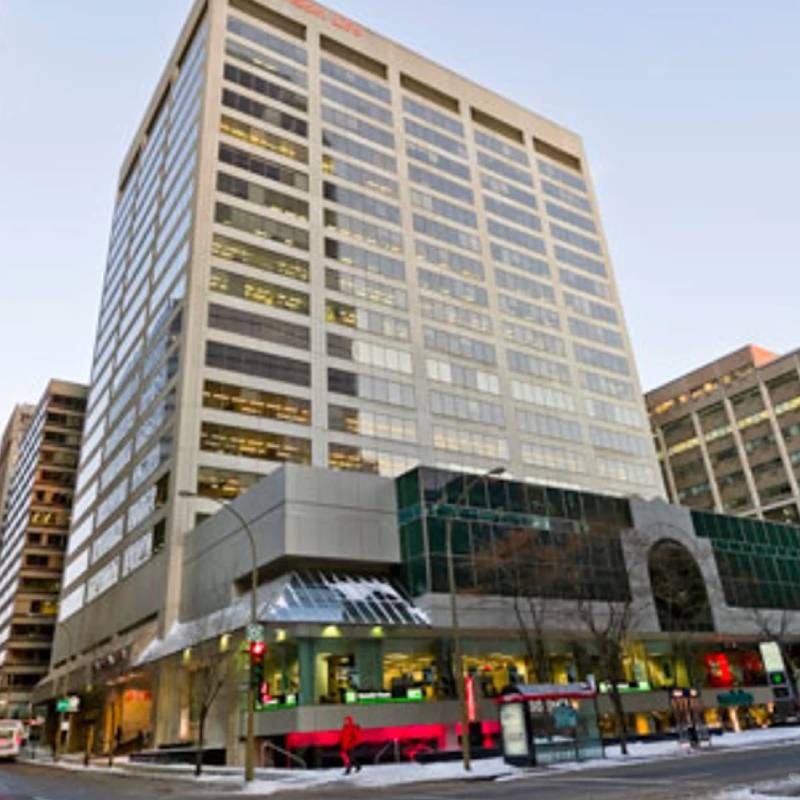 Clinic hours
| | |
| --- | --- |
| Sunday | 10:00 AM - 3:00 PM |
| Monday | 7:30 AM - 8:15 PM |
| Tuesday | 7:30 AM - 8:15 PM |
| Wednesday | 7:30 AM - 8:15 PM |
| Thursday | 7:30 AM - 8:15 PM |
| Friday | 7:30 AM - 6:15 PM |
| Saturday | 10:00 AM - 3:00 PM |
Address of the clinic
2001 Boulevard Robert-Bourassa
Suite 1700
Montréal, Québec H3A 2A6
514-312-1744
Blake Psychology Montréal, McGill Metro
Directions to the Clinic
Driving
Blake Psychology Montreal, McGill Metro is located at 2001 Boulevard Robert-Bourassa (formerly University), H3A 2A6, on the 17th floor (above the McGill metro). To access the indoor parking, take Robert-Bourassa North and turn right on President Kennedy Avenue. The entrance of the parking lot will be on your right, between Robert-Bourassa and Union Avenue (closed on Sundays).
Public transportation
Take the green line to McGill Station. Follow the signs for the 2001 Robert-Bourassa underground access. Many bus lines stop at McGill, including lines 15 Sainte-Catherine, 24 Sherbrooke, 61 Wellington, 125 Ontario, 168 Cité-du-havre and the 420 Express from NDG.
Access Information
Starting October 10th, 2023, to gain access to the waiting area, please enter the code corresponding to the current month in the lockbox located to the left of the entrance. You will find the corresponding codes in your appointment itinerary.
Inside the lockbox, there will be an access card that will allow you to open the door. Please return the access card to the lockbox once you have opened the door.
If you face any issues or if the lockbox is empty, please call your clinician or the Regus building administration.
For appointments at 7 p.m., later, or on weekends, please also check in with the security guard on the main floor of the building before heading to the 17th floor.
If you plan on using the staircase Entry onto the 17th floor via the stairs is locked at all times. If you choose to take the stairs instead of using the elevators, please call your clinician when you get to the 17th floor, to be let in. Please talk to the security in the lobby (the entrance of the building) to be given access to the elevators.
Other Blake Psychology Clinic Locations
Other Blake Psychology Off-Site Locations