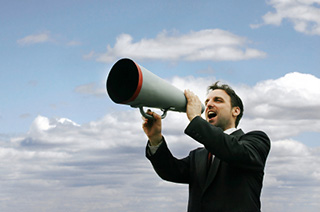 What is Anger Management?
Many people are often reluctant to seek therapy for anger management because they either don't realize that they have a problem, or they feel justified in their actions because others have upset them.
Others, however, do feel ready to seek therapy, because they have regrets about how they acted when angry.
No matter where you're at, therapy can be useful to you, if you participate with an open mind. The first thing to realize is that it's not bad to feel angry. Everyone feels angry at one point or another.
The problem is likely how you are behaving when you feel angry.
What are the signs that I might have an anger management problem?
Do you…
Feel like your anger goes from 0 to 100 without warning?
Try to "let things go", but end up losing your temper anyways?
Find yourself making sarcastic comments because you have a hard time being direct with people?
Hear others telling you that you are being "passive-aggressive"?
Feel guilty or embarrassed about how you acted when you were angry?
Worry that others will leave you because they are sick of your outbursts?
Wish that you could tell people how you really feel, without regrets or apologies afterward?
Anger Management Treatment can help you to:
Recognize your anger triggers
Learn how to stay in control, even when feeling angry
Communicate your thoughts and feelings in an authentic and respectful way
Show your loved ones that you care, and are committed to making a positive change
Behave in a way that better reflects the kind of person that you'd like to be
Anger Management, for Court-Ordered Clients
At Blake Psychology, some of our therapists specialize in working with clients who are court-ordered to attend therapy for anger management.
We provide an initial evaluation to understand your situation, followed by interventions to help you specifically.  Following successful participation in the therapy, your therapist can provide you with a letter for the court, if you require one.
Please note that the number of sessions required to help you will be determined on a case-by-case basis, and a letter can only be provided to reflect your actual level of progress, as determined by your therapist.
If you are required by the court to seek treatment for anger management, please mention this when booking, so that our receptionist can assign you to the right therapist, as failure to do so could result in being reassigned to a new therapist.
Why seek therapy for Anger Management now
Losing your temper can have a negative impact on your self-esteem. It can cost you your job, your friends, and your relationships with loved ones.
At moderate levels, frequent outbursts can lead to people not taking you seriously, avoiding you, or feeling frightened of you.  When anger escalates to unsafe levels it can cause damage to your property, and the safety of others, and can get you into trouble with the law.
Therapy for anger management can usually be done in a few sessions, with dramatic results. You'll learn valuable skills that you can put into place immediately, and use for a lifetime.
Learn about other Specialty Services