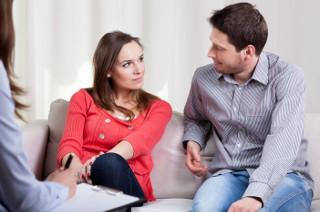 What is Sex Therapy?
Sex therapy focuses on helping people overcome a wide range of sexual difficulties, and can be part of individual therapy or couples therapy. Sex therapists have specialized training in the area of human sexuality and can teach you specific techniques for overcoming any obstacles to satisfying sex life. Due to their level of expertise and training, you might be surprised at your level of comfort when discussing sexual matters with them.
How do I know if I need Sex Therapy?
Here are some of the issues that sex therapy can help you with:
Issues with sexual arousal and desire
Issues with orgasm
Sexual incompatibility or infidelity
Emotional difficulties (intimacy, jealousy, communication skills, performance anxiety)
Atypical sexuality (fetishes, exhibitionism, voyeurism)
How can Sex Therapy help me?
Gain clarity on what causes, maintains, and alleviates the sexual problem
Develop a more satisfying sex life
Feel more secure about sexual needs, desires, and preferences
Better communicate sexual needs and desires
Overcome infidelity and rebuild trust
Why is Sex Therapy important?
Sexuality is a part of life. You don't need to struggle alone with problems or have them cause a strain on your relationships. By seeking help, you are optimizing your chances for a satisfying love and sex life.
Learn about other Specialty Services