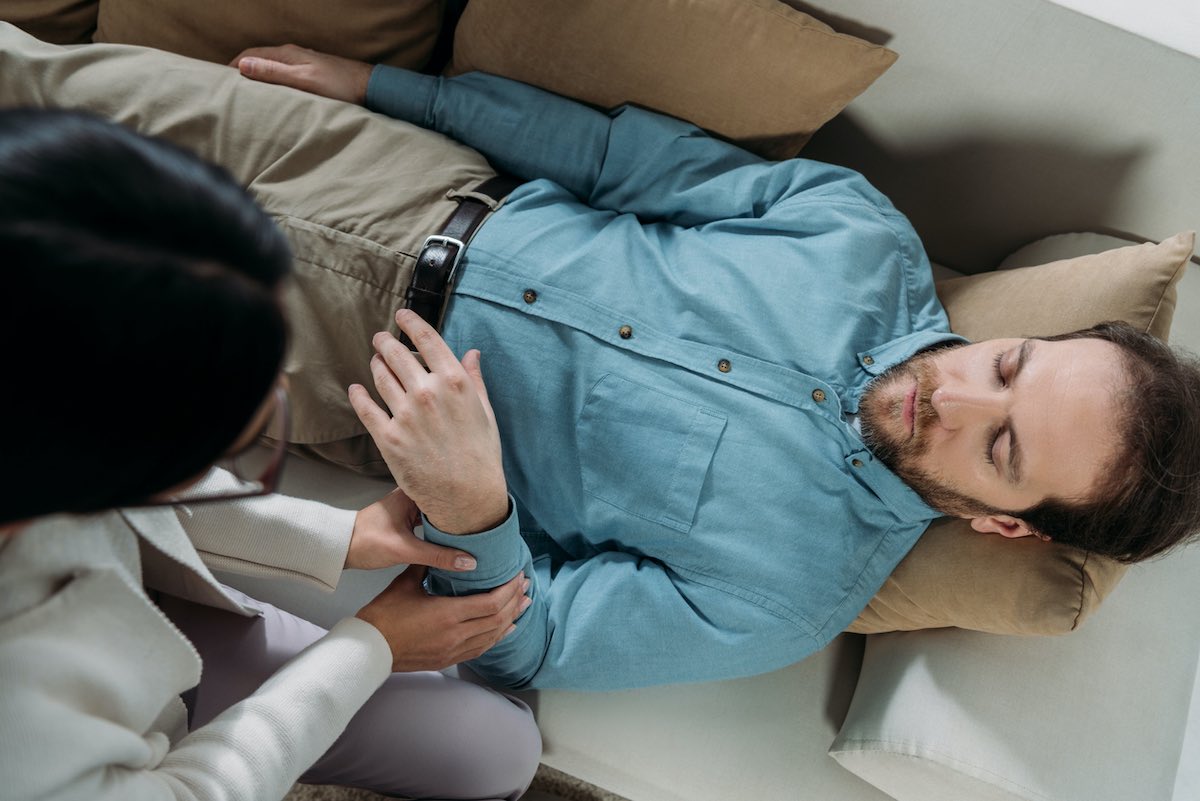 What is hypnotherapy?
Hypnotherapy is a valuable, evidence-based therapeutic approach that benefits those seeking positive change.
By harnessing the power of the subconscious mind, individuals can overcome obstacles, break free from unhealthy habits, and achieve personal growth and transformation.
What concerns can hypnotherapy help with?
Hypnotherapy is an effective intervention that can help with various concerns such as anxiety, panic attacks, depression, post-traumatic stress disorder, chronic pain, and addiction.
How does hypnotherapy work?
Hypnotherapy is a therapeutic approach that leverages the power of hypnosis to induce a state of deep relaxation and heightened suggestibility in an individual.
Contrary to popular misconceptions, hypnosis is not about losing control or falling into a trance-like state. Instead, it's a collaborative process between the hypnotherapist and the client, where the client remains aware and in control of their actions and decisions throughout the session.
Here are some things you can expect during hypnotherapy sessions:
Induction: The process begins with an induction, during which the hypnotherapist guides the client into a state of relaxation. This relaxation is often compared to the sensation one experiences just before falling asleep.
Suggestibility: In this state of relaxation, the client becomes more open to suggestions. The hypnotherapist can then use carefully crafted verbal cues and imagery to address specific issues or concerns.
Exploration: Hypnotherapy allows individuals to explore their subconscious mind, where thoughts, memories, and emotions are stored. This exploration can help uncover the root causes of various psychological or emotional issues.
Reframing: Once these underlying issues are identified, the hypnotherapist works with the client to reframe and reinterpret them in a more positive and constructive light. This process can lead to significant emotional healing and personal growth.
Empowerment: Hypnotherapy empowers individuals to make positive changes by helping them overcome fears, break unhealthy habits, and improve self-esteem and confidence.
Benefits of hypnotherapy
Hypnotherapy can offer some key benefits such as:
Stress reduction:
Hypnotherapy serves as a potent tool for managing and alleviating stress. Promoting relaxation and imparting relaxation techniques equips individuals to handle daily life challenges more effectively.
Smoking cessation:
Numerous individuals have triumphed over their smoking habits with the aid of hypnotherapy. It delves into the psychological facets of addiction, empowering individuals to relinquish the habit.
Weight management:
Hypnotherapy is pivotal in weight management by addressing the emotional and psychological triggers that lead to overeating or unhealthy dietary patterns.
Anxiety and phobia relief:
For those grappling with anxiety disorders and phobias, hypnotherapy offers a solution. It equips individuals with strategies to face and surmount their apprehensions.
Pain management:
Hypnotherapy complements traditional medical interventions in pain management, proving beneficial for chronic pain conditions like migraines or fibromyalgia.
Improved sleep:
Hypnotherapy assists those with insomnia or other sleep-related disorders by introducing relaxation methods and pinpointing the root causes of sleep disruptions.
Boosted confidence:
Hypnotherapy enhances self-assurance and self-worth for individuals seeking a confidence boost, paving the way for them to conquer self-doubt and realize their aspirations.
Enhanced creativity and performance:
Many resort to hypnotherapy to unlock their creative prowess and elevate their performance in sports or the arts.
For those contemplating hypnotherapy to address specific issues or merely to discover its potential, it's paramount to collaborate with a seasoned hypnotherapist.
This professional can steer you on an intriguing voyage towards self-enhancement and recuperation.
The cornerstone of fruitful hypnotherapy is your eagerness to participate in the procedure and welcome the positive transformations it can usher into your existence.
How is hypnotherapy different from traditional psychotherapy?
Hypnotherapy and regular psychotherapy are both forms of psychological treatment, but they differ in their approaches and techniques. Here are some key distinctions between the two:
State of consciousness
In hypnotherapy, the therapist induces a state of focused attention and relaxation in the client, often referred to as a hypnotic trance. This altered state of consciousness allows the client to be more open to suggestions and encourages exploration of the subconscious mind.
On the other hand, in regular psychotherapy, also known as talk therapy, there's no induction of a trance. Clients remain fully conscious and engaged throughout the session.
Focus of treatment
Hypnotherapy primarily aims to access and work with the subconscious mind. Hypnotherapists utilize this state to address specific issues, delve into memories, and promote positive changes by suggesting new thought patterns and behaviours.
In contrast, many psychotherapy methods, such as cognitive-behavioural therapy (CBT), center on conscious thoughts, emotions, and behaviours—the therapist and client dialogue to explore and understand these more conscious elements.
Techniques used
Hypnotherapists rely on techniques like guided imagery, suggestion, and relaxation exercises. They often use symbolism and metaphor to engage with the subconscious mind.
In non-hypnotic psychotherapy, therapists use talk-based techniques, including things like active listening, reflection, cognitive or behavioural exercises, or problem-solving. The therapeutic relationship and ongoing dialogue are crucial to this process.
Applications
Hypnotherapy is frequently chosen for specific issues such as smoking cessation, weight management, anxiety, phobias, and pain management. It's also a popular choice for personal growth and self-improvement.
Meanwhile, psychotherapy is a versatile approach suitable for various psychological issues, from depression and anxiety disorders to relationship problems and trauma. It can cater to both short-term and long-term therapeutic goals.
Learn about other Specialty Services