Many doctors and other healthcare professionals refer their patients to us for "CBT" or Cognitive Behavioural Therapy. The reason for this is that CBT is known to be practical, short-term, solution-focused, and effective.
Did you know that many therapies fall under the umbrella term of CBT? There's Beck's Cognitive Behavioural Therapy (CBT), Acceptance and Commitment Therapy (ACT), Dialectical Behaviour Therapy (DBT), Exposure and Response Prevention (ERP), Behavioural Activation (BA), to name a few.
At Blake Psychology, our psychologists and therapists are trained in a wide variety of approaches, in addition to CBT. This allows us to choose the right interventions for each unique client that we work with.
For example, all of our therapists adhere to certain principles such as unconditional positive regard, warmth, empathy, and genuineness - which comes from Client-Centered Therapy. We may also draw from Motivational Interviewing (when clients feel undecided about change), or interpersonal approaches when patterns of relationships or difficult childhoods seem central (e.g., Psychodynamic Therapy, Functional Analytic Psychotherapy, and Interpersonal Therapy).
Additionally, there are therapies specifically tailored to couples (e.g., Imago Relationship Therapy, and Emotion-Focused Therapy), as well as Families (e.g., Family Systems Therapy), and Children (e.g., Play Therapy).
Below is a list of theoretical orientations, or approaches to therapy that we offer at Blake Psychology. Please click on the images below to learn more.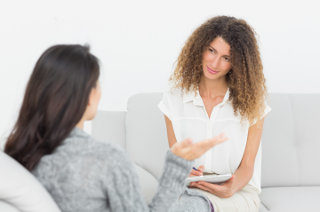 What is Acceptance and Commitment Therapy? Acceptance and Commitment Therapy (ACT) can help you to cultivate a rich and meaningful life, by accepting what is beyond your control, and committing to actions that are in line with your values. ACT can help you to increase your psychological flexibility, allowing you to break free from patterns…
Read More...