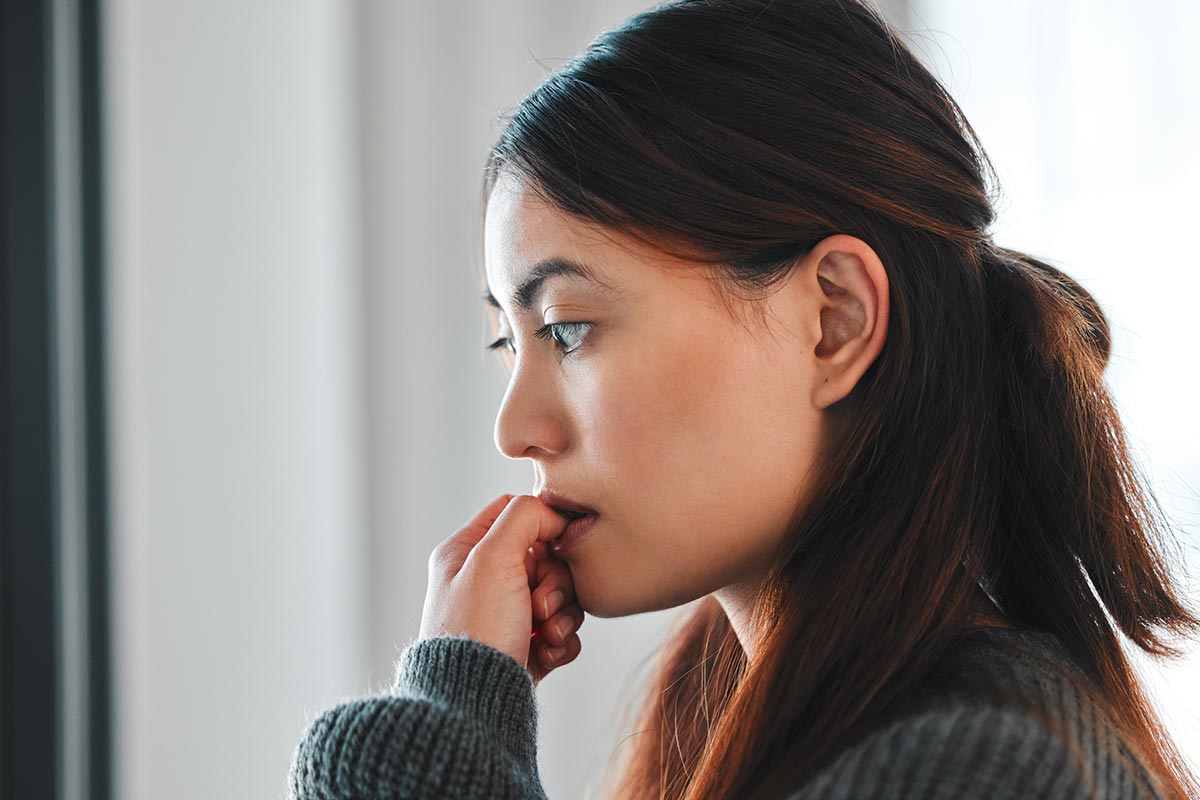 What is Dermatophagia?
The act of biting nails happens for multiple reasons, such as stress, frustration, or simply boredom. Still, if you find yourself uncontrollably picking at your skin, there is a further explanation. In fact, you may have a psychological condition called dermatophagia.
Dermatophagia is a type of body-focused repetitive behaviour. The condition is characterised by the compulsive urge to bite one's own skin. This can be done with any part of the body and may include biting fingernails. The most common areas bitten are hands.
People with BFRB do not intend to harm themselves. They rather engage in the behaviour to relieve stress, get pleasure from the act or feel the need to correct imperfection.
In most cases, they will gnaw at and eat their skin, leaving it bloody, torn up, and, in some cases, causing skin infection. The disorder often impacts the hands. However, it may occur in other parts of the body as well.
Other body-focused repetitive behaviours include:
Trichotillomania (hair-pulling disorder)
Onychophagia (nail-biting disorder)
Trichophagia (eating parts or strands of hair)
Chronic tongue chewing
Chronic lip biting
Common symptoms of Dermatophagia:
Regularly and repeatedly chew on and bite your skin, often on your hands, causing tissue damage,
Raw skin in the specific area,
Blood in the damaged area,
Physical damage, more specifically skin damage, such as scarring, calluses, or discolouration,
You are significantly distressed by the behaviour, or does it interfere with your daily life.
Risk factors for Dermatophagia
A common risk associated with having Dermatophagia is an infection, but in some cases, the impact of this disorder can have more consequences than we think. It can cause people to feel embarrassed or judged by peers and cause them to withdraw from social interactions leading to shame, low self-esteem, and depression.
Is Dermatophagia related to anxiety?
Dermatophagia is a condition that derives both from genetics and various social factors. High levels of stress and anxiety sometimes lead us to create habits to cope with those feelings. Eventually, those habits can turn into behaviours that become very hard to unlearn as they are automatic and are executed with minimum conscious awareness.
How common is Dermatophagia?
Dermathophagia might be more common than you think. This condition affects on average 2% to 5% of the population. It can also occur at any age, although it is frequently seen in teenagers and young adults.
Is Dermatophagia a form of OCD?
Dermatophagia is often misperceived as being an obsessive-compulsive disorder. Although OCD and BFRB both engage in repetitive, compulsive behaviours, there are sufficient distinctions to suggest that they are different conditions.
Can therapy help with Dermatophagia?
There are various ways to treat Dermatophagia. Since it is a body-focused repetitive behaviour, therapy is one of the best methods.
Cognitive-behavioural therapy may be effective as a treatment because it is centred on thoughts and behaviours and helps adjust psychological responses to those thoughts.
Habit reversal training works by helping recognize and create more awareness of skin picking and what is triggering it leading it to find less harmful replacement behaviours.
Learn about other Specialty Services