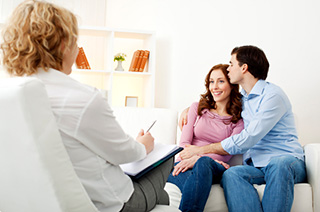 What is Couples Therapy or Couples Counselling?
Couples therapy, also called couples counselling, focuses on helping couples who are feeling stuck or unsatisfied in their relationship. Sometimes one partner is more keen to attend couples therapy than the other one, and that's completely OK.
No matter where you're starting from, the couples therapist is there to help.
There are many reasons why couples seek counselling
Please click on each topic below for more information.
 Do you want to…
Learn about other Specialty Services