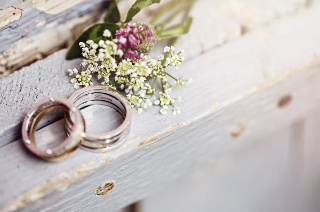 Are you thinking of pre-marital counselling?
Getting ready to tie the knot? Preparing to say "I do" on the big day?
Finding the love of your life, and keeping that love strong is important. Pre-marital counselling can help you prioritize your relationship, to keep your love on track for the long term.
Do you…
Have an upcoming wedding or big change such as moving in together?
Have doubts about certain things and want to iron those things out before the big day?
Feel scared about certain aspects of marriage and want an expert's opinion?
Worry that you are already having serious arguments when you're only just getting started in your life together?
Notice important differences in your families and their expectations of you, which could cause stress on your marriage?
Feel head over heels in love and want to keep it that way?
Pre-Marital counselling can help you to:
Identify what is most important to each of you and to the couple as a whole
Keep your love strong as you evolve over the years
Learn how to disagree and express conflict without damaging your partner or the relationship
Develop a plan for important issues such as money, sex, kids, your families, gender role expectations
Learn key skills: Effective communication, problem-solving, assertiveness, anger management
Identify shared values and goals and how you want to handle differences
Develop realistic expectations for each other and different stages of love, what to expect and the potential that each stage holds
Why pre-marital counselling is crucial now
First comes love, then comes marriage… But what about all the stuff in between? Living with another person can be very challenging at times. You've started out strong, why not keep it that way. Pre-marital counselling can help prevent small issues from snowballing into big ones. Your love is important and maintaining that love is crucial to the longevity of your marriage.
Learn about other Specialty Services