I strive to offer a warm, empathic, and supportive space where you can feel heard, connected and empowered to create change.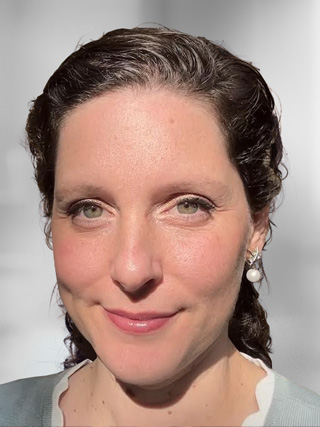 Registered Psychotherapist with the Order of Psychologists of Quebec, OPQ #: 61778-17
Hello, My name is Jessica. I am a registered psychotherapist, couple and family therapist and art therapist. I hold a Master's degree in Couple and Family Therapy from McGill University, as well as a Master's degree in Creative Arts Therapies from Concordia University. I have considerable training in trauma-informed and attachment-based interventions. One of my specialities is working on strengthening relationships (parent-child or couple).
My approach is one that integrates evidence-based practices to best meet the needs and strengths of the people that I work with. I can offer Emotionally-Focused Therapy (EFT), Cognitive Behavioural Therapy (CBT), Psychodynamic Therapy, and Mindfulness (among other approaches I have trained in). Together we can decide what is best suited for you.
I have experience working with couples, families, and individuals from diverse backgrounds. I spent several years acquiring experience in child psychiatry at the Montreal Children's Hospital and have worked in schools, community-based organizations and across borders. I also spent two years working with an Indigenous community near Montreal.
I specialize in anxiety and difficulties related to attachment. I can also help with depression, trauma, illness, parenting, personal growth, stressor management, or navigating life transitions (ex. new parents, separation/divorce, starting school, etc.).
I am passionate about working with children of all ages (and their families), especially in a way that brings out their resilient creativity. As a mother I understand the pressures that can be placed on parents. You are the expert on your child, my role is to provide a wide range of strategies to help you navigate the challenges you are facing.
Trained in Scientifically-Based Treatment Approaches
10+ years of professional experience
University-Level Training in Psychology
2017: Master of Science (applied), Couple and Family Therapy​
McGill University, Montreal​
2012: Master of Arts, Creative Arts Therapies, Art Therapy option​
Concordia University, Montreal
2009: Attestation d'études collégiales (AEC) in International Cooperation
CEGEP de Rivière-du-Loup, Rivière-du-Loup
​2008: Bachelor of Arts, Psychology, with distinction
Concordia University, Montreal