Helping you move inward, through a warm, safe and supportive environment is what I strive for.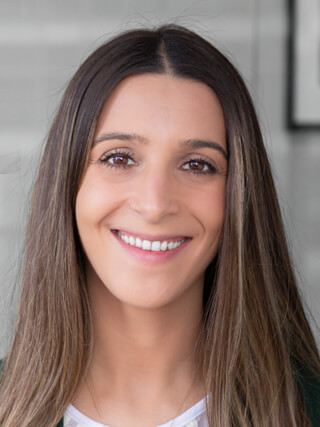 Licensed Psychotherapist with the Order of Psychologists of Quebec OPQ# 61988-22, member of the Order of Guidance Counselors of Quebec (O.C.C.O.Q) #21218-21
Hi! I'm a doctoral candidate at Blake Psychology and a Psy.D student studying Clinical Psychology at California Southern University. I began my education studying to be a teacher, completing both a Bachelor in Education and a Masters in Educational Psychology at McGill University. Once I completed my M.Ed., my continuing curiosity in social-emotional development sparked a desire of mine to use my knowledge in a more clinical sense. I then completed my MA in Counselling Psychology at Yorkville University, while also working as a special education teacher for students with a number of neurodivergent needs, such as autism, down syndrome, and intellectual disabilities. As well, I've worked in private practice here in Montreal trained in conducting Cognitive Behavioural Therapy for adults. I currently specialize in helping individuals who struggle with emotional difficulties, including but not limited to, depression, anxiety, interpersonal difficulties, gender and identity issues, and personality disorders.
I am sensitive, knowledgeable, and extremely passionate about issues related to gender and sexuality. I believe we all deserve the privilege to become our authentic selves by creating space to deconstruct the gender binary. Psychologist Carl Rogers did research on the paradox of change, finding that people only consider change when they feel accepted for who they are. Creating that space in our therapeutic relationship is very important to me. My love for the science of psychology stems from a deep-rooted fascination to understand, connect, and facilitate another person's human experience. Helping you move inward, through a warm, safe and supportive environment is what I strive for. My main therapeutic approach is guided by my training in scientifically-based models of psychotherapy including cognitive behavioural therapy. I work with individual clients ranging from teenagers to older adults. I think that sometimes things falling apart can also be a type of healing. I want to accompany you on your journey and help you find a space to nurture your own healing.
I look forward to working with you!
Trained in Scientifically-Based Treatment Approaches
University-Level Training in Psychology
B.Ed Bachelors in Education
McGill University
M.Ed Masters in Educational Psychology
McGill University
M.A Masters in Counselling Psychology
Yorkville University
Psy.D Student in Clinical Psychology
California Southern University