Hi, I'm Dr Josée Pépin, Psychologist and Onirologist.
I have been practicing psychology for over 25 years.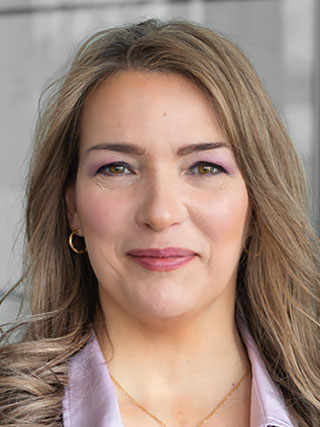 Licensed Psychologist with the Order of Psychologists of Quebec, OPQ #: 11380-09
Hi, my name is Josée Pépin, I am a psychologist and onirologist. I hold a Doctorate in Psychology and a Certificate in Addiction Intervention from the University of Montreal. I also hold an Attestation of Competency in Oneirology (study of dreams) from the E.V.E.R. center in France.
I have been practicing psychology for over 25 years. During my career, I have worked in research, teaching and intervention with a variety of clients including children, adolescents, adults and couples. I have been teaching addiction intervention at the university level for 20 years as a lecturer. For 13 years, I also practiced in a school setting with children and adolescents with academic, emotional and behavioural difficulties. In parallel, I have been using dream analysis for several years to help clients explore and better understand their problems.
At the Blake Psychology Clinic, I offer individual therapy for relationship difficulties, mood and anxiety disorders, addiction and a variety of other issues. I also assess children and adolescents with learning and attentional difficulties and provide support to parents on the challenges they face. In addition, I provide clinical supervision on child assessment and addiction intervention.
In therapy, I use several recognized psychological approaches, including cognitive behavioural therapy, brief therapy, the humanistic approach, the psychodynamic approach and dream analysis, depending on the problems and needs of the clients.
Trained in Scientifically-Based Treatment Approaches
25+ years of professional experience
University-Level Training in Psychology
PhD in psychology – research and intervention
Université de Montréal
Master's degree in psychology
Université de Montréal
Certificate in addiction intervention
University of Montreal
Certified in Onirology
Centre E.V.E.R., Paris, France