/
June 8, 2020
/
Last Updated April 20, 2021
Many people get confused by the phrase "Black Lives Matter" because they say "All Lives Matter". And while it's true that all lives matter, the behaviour of societies, governments, and people do not reflect that all lives matter, or matter equally.
The senseless violence that we have seen recently in the US and in our own country of Canada throughout history to present day, is enough to make any "non-racist" person disgusted, and therefore want to avoid the topic altogether. But avoidance doesn't help anyone.
Being "non-racist" used to be enough for many people. If we all acted with respect and kindness to each other, regardless of skin colour, wasn't that enough? It turns out that no, because larger political forces do not seem to change with basic human decency at the individual level.
Many forms of protests, both peaceful and less so, have been admonished in the States.
What can white allies do now to help? What meaningful actions can take place to help secure equal rights for everyone, including people of colour? How do we show that Black Lives Matter, when even saying that is met with criticism.
Here are some ways that you can make a difference:
Assume that racism exists, and that people of colour experience it daily to varying degrees.
Understand the impact of history, and how the impact of discrimination becomes amplified overtime. For example, the links between discrimination, poverty, education, and resources.
Interrupt jokes and comments that seem racist, no matter who's in the room listening.
Sign petitions and vote on policies that amend past wrongs and promote true equality.
Offer workplace sensitivity training to employees.
Understand what white privilege is, here's a great article about it: https://www.yesmagazine.org/…/my-white-friend-asked-me-on-…/
Donate to organizations that can help underserved populations, such as the Black Academic Scholarship Fund https://basfund.ca/, West Island Black Community Association https://wibca.org/, and the official #BlackLivesMatter global network https://blacklivesmatter.com/
If you witness an act of violence, report it. Use your voice to advocate for injustice.
Listen with empathy and an open heart if someone tells you about their experience of racism.
Read books on anti-racism, here's a list: https://chipublib.bibliocommons.com/…/…/204842963/1357692923
Share this post to show your support and help build awareness.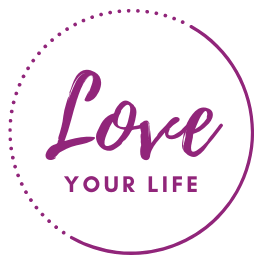 This post is part of the blog series "Love Your Life", mental health advice by Dr Emily Blake, Psychologist.
Dr Emily Blake, Psychologist
Dr. Blake is the owner and director of the Blake Psychology clinic and a regular contributor to the blog.
More About the Author