I firmly believe in the idea that there is no health without mental health and would love to help you make your mental health and well-being your biggest priority.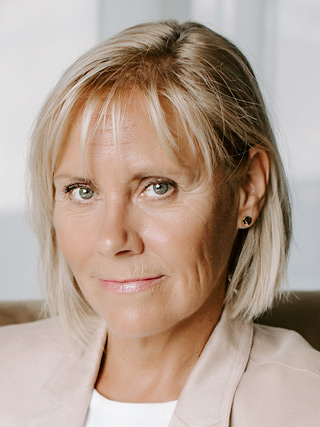 Licensed Psychotherapist with the Order of Psychologists of Quebec, OPQ# 60553-13
I have an intense desire to help people achieve optimal health and wellness. My career in healthcare began with a Bachelor of Science Degree in Nursing in 1984. From 2000 on, I have focused on mental health and obtained a Masters Degree in Counselling in 2004. I have worked in private practice as a psychotherapist for 20 years with adolescents, young and older adults.
I love to combine Western and Eastern therapeutic healing techniques and have completed studies in Mindfulness for Stress Reduction and am also an experienced and registered yoga teacher. This is an exciting time in mental health care as neuroscience reveals our own power to rewire the brain and to take agency over our minds and bodies with simple but powerful techniques.
I am committed to providing client- centered therapy that empowers individuals to safely access emotions to promote self-regulation and healing. I have a sound knowledge of a variety of theoretical approaches with application to real- life settings with a special interest in Emotion Focused Therapy, Internal Family Systems Therapy and Mindfulness and Somatic Therapy. I would love the opportunity to work with you and to allow you to focus on the relationship you have not only with others, but with yourself, which is the most important relationship you will ever have in your life!
Trained in Scientifically-Based Treatment Approaches
Private Practice since 2004
Conference Host for Palliacco Respite and Cancer Care Centre| Laurentians 2019
Workshops for Elementary School Parents | Arundel Elementary School 2019-2020
Employee Assistance Program (EAP) Homewood Health 2016-present
University-Level Training in Psychology
2014: Mindfulness Based Stress Reduction Program for Health Care Professionals (MBSR)| Jon Kabut Zinn
Omega Institute
2013: Cyber Counselling: Levels 1 and 2
University of Toronto
2004: Master's degree, Counselling
Saint Paul's University Ottawa, Ontario
2004: Level Two Emotion Focused Therapy Training
York University
2003: Level One Emotion Focused Therapy Training
York University
1984: Bachelor of Science in Nursing
University of Toronto