I help clients become the best possible versions of themselves, so they can live a balanced, meaningful, and fulfilling life.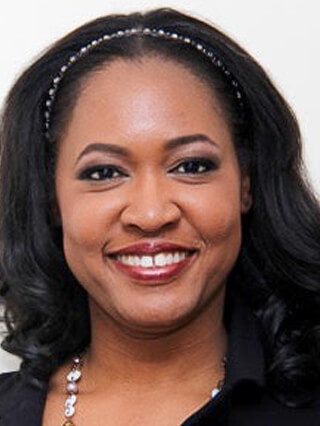 Teens, Adults, Older Adults
Licensed Psychotherapist with the Order of Psychologists of Quebec, OPQ# 62141-23 and with the Order of Social Workers, OTSTCFQ # M21912
My name is Marianne Birch and I am looking forward to working with you! Before entering the mental health profession I always believed when people experience stressful situations or trauma, it is not unusual for their lives to unravel and at times become extremely overwhelming. It has always been a great passion of mine to bring comfort and healing to individuals who have been through life's toughest challenges. I have provided therapeutic assistance ranging in ages from teenagers, adults to the elderly. With a diverse background, I have spent many years working in the mental health field collaboratively with professionals and helping clients from culturally diverse backgrounds. I am currently a member of the Medical Biomedical Ethics Research Committee (MBM) at the Jewish Hospital, previously worked for Lester B. Pearson School Board (secondary level), Allan Memorial Institute in Psychiatry, Department of Youth Protection – Batshaw Youth & Family Services and was a small business owner in the field of dance and entertainment.
As a McGill University graduate with a Master's in Social Work and most recently completed my certification in Cognitive Behavioural Therapy from McGill Faculty of Medicine and in psychotherapy at IFACEF (Institut de Formation d'Aide Communautaire à l'Enfant et à la Famille), I provide supportive assistance to my clients and help them achieve healthy perceptions so they can become the best possible versions of themselves in living a balanced, meaningful and fulfilling life. I truly believe there is not one single approach to the treatment of individuals undergoing mental health problems. For this reason, my training ranges from a variety of therapeutic modalities including cognitive and behavioral, humanistic & existential, systemic, and psychodynamic approaches in treating clients who suffer from mental health issues. I look forward to obtaining a collaborative, trusting, and respectful relationship as your therapist to you, my client.
In my free time I enjoy gardening, traveling, decorating and arts and crafts with my kids. My greatest joy is spending time with my three children, husband, and mini schnauzer, Lili.
Trained in Scientifically-Based Treatment Approaches
Advanced Academic Standing – Graduate Studies, McGill University (MSW)
Distinguished Graduate of McGill University (BSW)
University-Level Training in Psychology
Psychotherapy Certification
Institute de Formation et d'aide communautaire à l'enfant et à la famille (IFACEF)
Certification to Practice Cognitive Behavioural Therapy (CBT)
McGill Faculty of Medicine
Master of Social Work
McGill University (MSW)
Bachelor of Social Work
McGill University (BSW)